Hessian Israeli Partnership Accelerator
HIPA Cybersecurity
HIPA is organized by Fraunhofer SIT in Darmstadt and the Cybersecurity center at the Hebrew Univerity of Jerusalem and connects one of Europe's leading research locations with Israel's vibrant start-up scene. HIPA is addressing top cybersecurity talents of computer science and engineering from Israel and Germany, and brings them together. German and Israeli participants will jointly work on cutting edge cybersecurity challenges focusing on network technologies, internet infrastructure security, software security and other interesting topics with the goal to develop cutting edge cyber security solutions or to identify vulnerabilities in existing mechanisms.

With our German-Israeli Accelerator, we combine the strengths of Israel as a cybernation with the excellent and application-oriented research of Fraunhofer


Prof. Reimund Neugebauer, President of the Fraunhofer Gesellschaft
The first round of HIPA ended on January 9th, 2018, with a final event at the Hessian State Representation in Berlin. According to the representatives of Israel and Germany as well as the involved enterprises, it was a great succes in every respect.
The impact of HIPA goes beyond the ending of the program. After the official ending of the first round, the results that the HIPA participants developed during the the two months programme will be published in research papers. Moreover, the HIPA research partners Allianz and Cisco are interested in some of the products and a further development.
"It was an amazing experience" and "HIPA was a unique opportunity"
Participants of the first HIPA event
"It is very important to fight against cyber attack and to launch the accelerator is a major step to help create better cyber space for society"
Yigal Unna, Head of Cybersecurity Technology Unit of the Israeli National Cybersecurity Directorate
"This program bridges the gap in cyber security between markets needs and academias knowledge and know-how"
Prof. Asher Cohen, President of HUJI
Impressions HIPA 2017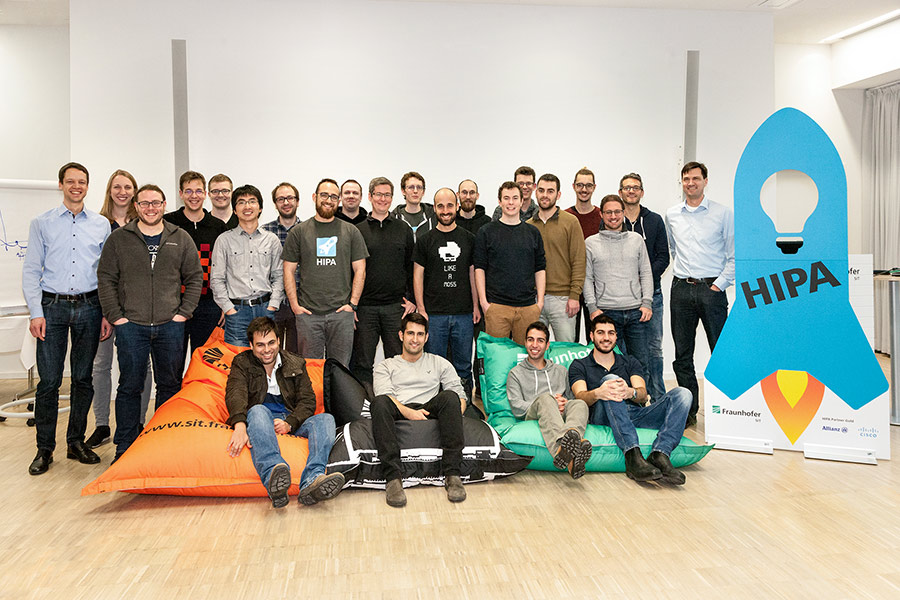 ---
---